Superintendent's Message
Do Birthday Wishes Really Come True for the EL Paso Education Initiative?
Last year was our Charter Holder's (EPEI) sixteenth year of providing educational services to the El Paso community's children at no charge. Within this short time our leaders have opened three high performing schools, and committed to implementing best practices in instruction, social development and community responsibility. As is the custom, we made our birthday wishes for that landmark year: "As we enter our sixteenth year, we hope to light those celebratory candles so that our community will be drawn to the accomplishments of this small, nonprofit organization, and will join us as Advisory Board members and generous donors to the many worthwhile projects we hope to execute. For example our new robot is waiting for a name and a sponsor. Wouldn't it be wonderful to be able to put the name for an El Paso business/donor on our student designed robot that is destined, as they have in the past, to travel to the Dallas Regionals and play its little wires out in some soon to be revealed competition? What about our talented and enthusiastic performers who desire nothing more than to find venues where they might display their music, dance and art? Then there are our Da Vinci high school students looking for community internships that will spark their career interests and hopefully keep them in El Paso after they complete their education. How many businesses are out there that will see the light of those sixteen candles and open their hearts to them? We are hopeful and excited for the outcomes." Beginning our seventeenth year, we are happy to report that the community has responded. The Vick Family Foundation, for example, has continued to gift our schools with funds earmarked for arts and robotics programs. After winning nine trophies at the UA InPIRESS competition, NASA and the University of Alabama at Huntsville awarded our Da Vinci engineering juniors and seniors an invitation to present their winning payload designs to NASA headquarters in Washington DC along with a weeklong tour of the Nation's Capitol. Another opportunity for our students to excel was provided by the prestigious St. John's College in Santa Fe, New Mexico. Five Da Vinci tenth graders participated in one week summer seminars, reading and discussing the great works of literature, science and philosophy. Closer to home is our neighboring school district, Ft. Hancock ISD, that provided bus transportation so our student athletes could compete in the playoffs. For all these opportunities, and generosity, we are extremely grateful. Nevertheless, as we move ahead and grow our enrollments, we continue to pursue much needed resources that most non charter public schools take for granted. Vista del Futuro and Da Vinci campuses need to build outdoor athletic fields. The land is there, but the cost of preparing the land and laying the turf cannot be done without contributions of labor, equipment and supplies. Our new theater arts class requires us to upgrade our auditorium's sound and lighting system. Who will provide the expertise and funding? Unfortunately charter schools do not receive capital funding from the state. They must depend on the kindness of our community. Just as youngsters promise to "eat their broccoli" in order to have their wishes granted, we at EPEI want to promise that we will continue to provide the very best instruction and school environment possible for your children. Our Board Members pledge their time and thoughtful advice and guidance; our school leaders are committed to being involved from the ground up, offering their support and direction to both faculty and staff; our teachers, those dedicated professionals, are open to gladly learn the latest strategies, as well as to gladly teach the children whose parents have exercised their right to choose the best educational environment for them. In closing, I hope I have convinced you to make your contribution. Be a part of the dream; the dream to improve our world- one school at a time!
MISSION Our mission is to work in solid partnership with the family and community in order to prepare children to accept responsibility for their own learning. We offer students a framework that encourages lifelong learning through skills building, creativity, a sense of self-worth, and ethical values necessary to survive and grow in an ever-changing, diverse, global, society.
CURRICULUM We provide a rigorous, integrated curriculum with an Arts, Science, Technology, Engineering, and Mathematics (STEM) focus. This model allows students the necessary time to develop intellectually, socially, and artistically. Classes are small and our teachers promote a personalized learning environment that advances our core values: respect, responsibility, quality of self and work. Instruction includes:
Phonics-Based Reading Program
Self-Paced and Mastery-Based Instruction
Cooperative Learning
Enrichment Programs
Pre AP & Advanced Placement Courses in MiddleSchool and High School
Optional Suzuki Violin and Piano lessons
Double Math Periods
Robotics and Engineering
Graphic Design and Media
Dual High School and College Credit
Community Service and Internships Performing Arts classes: guitar, strings, band, dance, choir
Visual Arts
---
Da Vinci Recieves U.S. News & World Report Recognition
The Da Vinci School for Science and the Arts serves grades 5-12.This outstanding STEAM Academy(Emphasizing science, technology, engineering, arts and math) has been recognized by U.S. News & World Reportas one of the top high schools in the nation for the 2013-2014 School Year! Da Vinci students share their success on Telemundo News Broadcast! To view the video click HERE!
---
"My eight year-old daughter has been playing the violin for three years now thanks to the Suzuki Violin program that the school offers starting in Kinder. It is so rewarding to see my daughter advancing academically and musically! " – Melodya Salaices
Supplemental Suzuki Violin Program
Several Elementary students at Vista del Futuro and Howard Burnham Elementary Schools have enrolled in an after school violin instruction program. These enrichment classes are taught in group settings several times per week. The students are provided with opportunities to perform throughout the year in the school and in the community.
---
Board of Directors
Mr. Leonard Lidiak, Retired President Emeritis, State National Bank
Mr. Carlos Kaplan, Businessman and Parent
Mr. Eric Braham, U.S. Government Postal Employee and Parent
Ms. Amy A. Nichols, Attorney, Kubinski & Nichols, P.C. and Parent
Mr. Stanley Esparza, Technical Support Coordinator, TelerX and Parent
Mr. Eric Summer, Senior Software Engineer, Exelis, Inc. and Parent
Ms. Iris Burnham, Founder & Superintendent
---
---
Quick Links
---
Quick Reminders
---
You Should Know…
2015-2016 Enrollment Season Begins
Re-Enrollment February 1st – OPEN Enrollment March 1st
The Burnham Wood Family of High Performing Schools will begin accepting enrollment for the 2015-2016 School Year from any resident in El Paso County. Vista del Futuro will offer grades Kinder  through sixth. Da Vinci School for Science and the Arts serves grades five through twelve. It has been designated a Distinguished Texas STEM Academy by TEA. Howard Burnham Elementary School was the first charter school to open in El Paso. It serves grades Kinder through fourth. Your child can attend our schools. There is no tuition. These are public, charter schools. Give your student an opportunity to achieve in a world class learning environment. Applications for new students will be posted on the website and available at the schools front office beginning March 1st. Throughout the Spring and Summer months we will be offering Open Houses where you can learn more about our schools. The following are the Open House dates and times for each of our campuses:
HBE: 3/4/15 @ 6:00pm, 3/7/15 @ 9:00am, 3/18/15 @ 6:00pm, 3/21/15 @ 9:00am, 3/28/15 @ 9:00am
Da Vinci: 3/5/15 @ 6:00pm, 3/7/15 @ 10:30am, 3/19/15 @ 6:00pm, 3/21/15 @ 10:30am, 3/28/15 @ 10:30am
Vista: 2/28/15 @ 9:00am, 3/4/15 @ 5:00pm, 3/7/15 @ 9:00am, 3/28/15 @ 9:00am
---
Updated 2.2015
---

You Should Know…
Da Vinci High Altitude Balloon Release January 10th, 2015! Check out the full article in our Da Vinci Newsletter or Click HERE!
---
The 2015 Da Vinci Freshman and Sophomores visit Austin, TX! Check out the full article in our Da Vinci Newsletter or Click HERE!
---
The 2015 Da Vinci Seniors visit the UT Marine Science Institute in Port Aransas, TX! Check out the full article and video in our Da Vinci Newsletter or Click HERE!
---
Updated 12.2014
---

You Should Know…
Updated 2.2015
HBE will have class picture day on Monday, February 16. Class pictures are $12.00 and payment (made out to Lifetouch) is due on Portrait Day.  Students may dress up or wear their school uniform.  No jeans or T shirts.
Updated 12.2014

Congratulations! Texas Honors Circle Award! For a third time, the Texas State Comptroller has recognized the Burnham Wood Charter School District with their prestigious Texas Honors Circle Award. This year the high performing Howard Burnham Elementary School has been selected as one of only 347 schools and 25 charters in Texas to be acclaimed for its high academic performance and fiscal conservatism. More info.
Updated 11.2014
Kinders See their Monsters In 3-D Thanks to Da Vinci Art Students For more information read the article in the HBE Newsletter or click on the link above!
---

You Should Know…
Updated 3.2015
Vista del Futuro will have class picture day on Thursday, March 5. Class pictures are $12.00 and payment (made out to Lifetouch) is due on Portrait Day. Students may dress up or wear their school uniform. No jeans or T shirts.
Students celebrate 100 days of school by making signs and masks for the parade. Click HERE for more pictures.
Vista del Futuro held their Friendship Dance on 2/13/2015. Click HERE for more pictures.
Updated 2.2015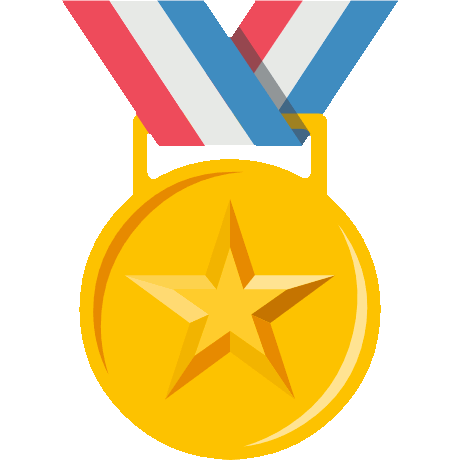 Congratulations Vista Del Futuro for being a TEA Rewards School!!
A high-performance reward school is identified as a Title I school with distinctions based on reading and math performance. Vista Del Futuro was also recognized as one of two elementary schools in the Region 19 area to meet 6 out of 6 distinctions for 2014.
---
School Locations
Howard Burnham
7310 Bishop Flores El Paso, TX 79912
Phone: (915) 584-9499 Fax: (915) 585-8814
Da Vinci
785 Southwestern Dr El Paso, Texas 79912
Phone: (915) 584-4024 Fax: (915) 581-9840
Vista del Futuro
1671 Bob Hope Dr. El Paso, TX 79936
Phone: (915) 855-8143 Fax: (915) 855-8179