Superintendent's Message
The time has come for me to hand the torch of school leadership to another Superintendent, Mr. Robert Dunton. The metaphor describing a flame of light passed along from one to another has carried mythological significance in many cultures from the Native Americans to the Ancient Greeks. We, of course, have witnessed the torch relays at the opening of each modern day Olympic Ceremony. I have given some thought to the meaning of this reference and believe it best captures my feelings as I leave my friends and school family.
The flame emblazoned by the torch represents the precious gift of fire that Prometheus stole from Zeus and gave to humans so that civilization could prosper. Fire, likened to light, also represents learning or revelation. Hence, it is fitting for me to see this aspect of change in school leadership as entrusting the future of education and learning to another who promises to keep it shining and even make it brighter.
As I pass along this flame, which symbolizes educational choice and high performance standards for all students, I hope to view its continued journey as it is carried to the horizon of my sight. I feel confident that the dream for a better school model and exemplary learning environment is now shared by the critical numbers of teachers, staff, parents and students, so that the vision and the mission will survive. Our Board of Trustees shared this goal when they selected my successor, Mr. Dunton. He has his work cut out for him; he is ready; he is experienced, and he is motivated. So please welcome our new Superintendent to the Burnham Wood & Vista del Futuro Charter School Family!
Iris B. Burnham
---
Dear Members of the Burnham Wood Community,
My name is Bob Dunton and I am honored to have been selected to serve as your new superintendent. I am very impressed with everything that I have learned thus far about our amazing schools and look forward to a chance to meet with each of you over the next few weeks.
My family and I are moving to El Paso from the Portland, Oregon area. We are doing this in stages, so I am here solo for the next few weeks and my wife and daughter will follow in late March. We are excited to get settled and to become part of the El Paso community.
A change of leadership can't help but be an occasion of some uncertainty for all of us. All I will say in that regard for now is that your mission and your Board are unchanged and I see as my first responsibility the continuation of those qualities that have made our schools so successful to date. Each of you is to be congratulated on what you have achieved and I will honor your work throughout my tenure here.
Mrs. Burnham and her staff have been wonderfully welcoming and supportive as I get my bearings in this new and exciting environment. I am enjoying a first-class orientation and am impressed with the leadership and support staff at the District level. I know that each of the buildings are filled with competent and committed professionals and I that will learn a lot from each of you as I continue with my orientation.
Those who know me best will say that my philosophy regarding schools, regardless of the specific mission, is that we will strive to maximize the potential of each student regardless of his or her current level of achievement. Each day, all day, we will provide students access to the curriculum at their current levels and encourage them to make progress each day commensurate with their ability. If we are able to fully reveal the potential of each student, we will all be astonished at what they are able to achieve.
Thank you for welcoming me to El Paso and to your school community.
Warm Regards,
Robert R. "Bob" Dunton, Superintendent
---
MISSION Our mission is to work in solid partnership with the family and community in order to prepare children to accept responsibility for their own learning. We offer students a framework that encourages lifelong learning through skills building, creativity, a sense of self-worth, and ethical values necessary to survive and grow in an ever-changing, diverse, global, society.
CURRICULUM We provide a rigorous, integrated curriculum with an Arts, Science, Technology, Engineering, and Mathematics (STEM) focus. This model allows students the necessary time to develop intellectually, socially, and artistically. Classes are small and our teachers promote a personalized learning environment that advances our core values: respect, responsibility, quality of self and work. Instruction includes:
Phonics-Based Reading Program
Self-Paced and Mastery-Based Instruction
Cooperative Learning
Enrichment Programs
Pre AP & Advanced Placement Courses in MiddleSchool and High School
Optional Suzuki Violin and Piano lessons
Double Math Periods
Robotics and Engineering
Graphic Design and Media
Dual High School and College Credit
Community Service and Internships Performing Arts classes: guitar, strings, band, dance, choir
Visual Arts
---
Da Vinci Recieves U.S. News & World Report Recognition
The Da Vinci School for Science and the Arts serves grades 5-12.This outstanding STEAM Academy(Emphasizing science, technology, engineering, arts and math) has been recognized by U.S. News & World Reportas one of the top high schools in the nation for the 2013-2014 School Year! Da Vinci students share their success on Telemundo News Broadcast! To view the video click HERE!
---
"My eight year-old daughter has been playing the violin for three years now thanks to the Suzuki Violin program that the school offers starting in Kinder. It is so rewarding to see my daughter advancing academically and musically! " – Melodya Salaices
---
Board of Directors
Mr. Leonard Lidiak, Retired President Emeritis, State National Bank
Mr. Carlos Kaplan, Businessman and Parent
Mr. Eric Braham, U.S. Government Postal Employee and Parent
Ms. Amy A. Nichols, Attorney, Kubinski & Nichols, P.C. and Parent
Mr. Stanley Esparza, Technical Support Coordinator, TelerX and Parent
Mr. Eric Summer, Senior Software Engineer, Exelis, Inc. and Parent
Ms. Iris Burnham, Founder & Superintendent Emeritis
---
---
Quick Links
---
Quick Reminders
Good Luck to all our students who are taking state assessements this week! Dont forget to get a good night sleep and eat a healthy breakfast.
March 30-April 1: State Testing

April 3: No School

April 9: Music Performance – Glatzer

April 10: Zumba Master Class at DV
April 10: Kite Day at Vista del Futuro
April 17: Beach Party Dance at DV
---
You Should Know…
2015-2016 Enrollment Season Begins
Re-Enrollment February 1st – OPEN Enrollment March 1st
The Burnham Wood Family of High Performing Schools will begin accepting enrollment for the 2015-2016 School Year from any resident in El Paso County. Vista del Futuro will offer grades Kinder  through sixth. Da Vinci School for Science and the Arts serves grades five through twelve. It has been designated a Distinguished Texas STEM Academy by TEA. Howard Burnham Elementary School was the first charter school to open in El Paso. It serves grades Kinder through fourth. Your child can attend our schools. There is no tuition. These are public, charter schools. Give your student an opportunity to achieve in a world class learning environment. Applications for new students will be posted on the website and available at the schools front office beginning March 1st. Throughout the Spring and Summer months we will be offering Open Houses where you can learn more about our schools.
---
Updated 2.2015
Board of Directors Agenda Updated
---

You Should Know…
Da Vinci Supports Susan G. Komen Race for the Cure held on March 1st Thank you students and staff for all your support! View the full acticle and picture by clicking HERE.
---
Go to College for Free! Scholarships Available! Click HERE for more information.
Financial aid incentives have increased drastically and there are multiple avenues that students can explore for getting free money for their education.
---
Da Vinci High Altitude Balloon Release January 10th, 2015! Check out the full article in our Da Vinci Newsletter or Click HERE!
---
The 2015 Da Vinci Freshman and Sophomores visit Austin, TX! Check out the full article in our Da Vinci Newsletter or Click HERE!
---
The 2015 Da Vinci Seniors visit the UT Marine Science Institute in Port Aransas, TX! Check out the full article and video in our Da Vinci Newsletter or Click HERE!
---

You Should Know…
Updated 2.2015
HBE will have class picture day on Monday, February 16. Class pictures are $12.00 and payment (made out to Lifetouch) is due on Portrait Day.  Students may dress up or wear their school uniform.  No jeans or T shirts.
Updated 12.2014

Congratulations! Texas Honors Circle Award! For a third time, the Texas State Comptroller has recognized the Burnham Wood Charter School District with their prestigious Texas Honors Circle Award. This year the high performing Howard Burnham Elementary School has been selected as one of only 347 schools and 25 charters in Texas to be acclaimed for its high academic performance and fiscal conservatism. More info.
Updated 11.2014
Kinders See their Monsters In 3-D Thanks to Da Vinci Art Students For more information read the article in the HBE Newsletter or click on the link above!
---

You Should Know…
Updated 4.2015
Vista del Futuro will have graduation picture day on Monday, April 6 for Kindergarten and 6th grade students. Please pick up an order form at the front office.
April 6th, 2015 will be the last day to purchase yearbooks. Don't miss out! Only $17.00, you may purchase them at the front office.
Updated 3.2015
Students celebrate 100 days of school by making signs and masks for the parade. Click HERE for more pictures.
Vista del Futuro held their Friendship Dance on 2/13/2015. Click HERE for more pictures.
Updated 2.2015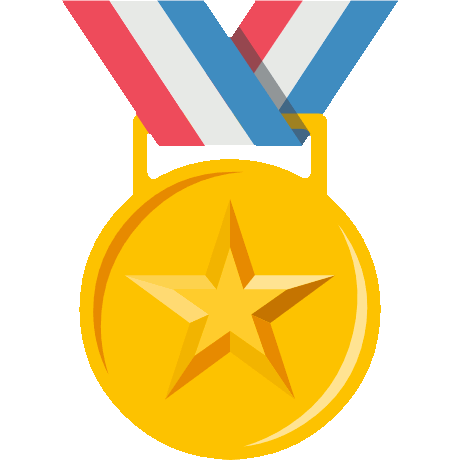 Congratulations Vista Del Futuro for being a TEA Rewards School!!
A high-performance reward school is identified as a Title I school with distinctions based on reading and math performance. Vista Del Futuro was also recognized as one of two elementary schools in the Region 19 area to meet 6 out of 6 distinctions for 2014.
---
School Locations
Howard Burnham
7310 Bishop Flores El Paso, TX 79912
Phone: (915) 584-9499 Fax: (915) 585-8814
Da Vinci
785 Southwestern Dr El Paso, Texas 79912
Phone: (915) 584-4024 Fax: (915) 581-9840
Vista del Futuro
1671 Bob Hope Dr. El Paso, TX 79936
Phone: (915) 855-8143 Fax: (915) 855-8179