You Should Know…
2015-2016 Enrollment Season
The Burnham Wood Family of High Performing Schools will begin accepting enrollment for the 2015-2016 School Year from any resident in El Paso County. Vista del Futuro will offer grades Kinder through sixth. Da Vinci School for Science and the Arts serves grades sixth through twelve. It has been designated a Distinguished Texas STEM Academy by TEA. Howard Burnham Elementary School was the first charter school to open in El Paso. It serves grades Kinder through fifth. Your child can attend our schools. There is no tuition. These are public, charter schools. Give your student an opportunity to achieve in a world class learning environment. Applications for new students will be posted on the website and available at the schools front office beginning March 1st. Throughout the Spring and Summer months we will be offering Open Houses where you can learn more about our schools. For Open House dates and more information click HERE.
---
Updated 9.2015
Board of Directors Agenda (10.7.2015)
Board of Directors Agenda (8.31.2015)
Board of Directors Agenda (7.21.2015)
Board of Directors Agenda (7.13.2015)
Updated 2.2015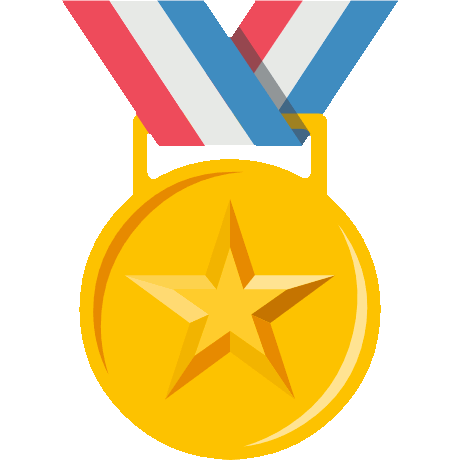 Congratulations Vista Del Futuro and Da Vinci School for Science and the Arts for being a TEA Rewards School!!
A high-performance reward school is identified as a Title I school with distinctions based on reading and math performance. Vista Del Futuro was recognized as one of two elementary schools in the Region 19 area to meet 6 out of 6 distinctions for 2014. Da Vinci was recognized as one out of five high schools in the Region 19 area to meet 6 out of 6 distinctions for 2014.
---
MISSION Our mission is to work in solid partnership with the family and community in order to prepare children to accept responsibility for their own learning. We offer students a framework that encourages lifelong learning through skills building, creativity, a sense of self-worth, and ethical values necessary to survive and grow in an ever-changing, diverse, global, society.
CURRICULUM We provide a rigorous, integrated curriculum with an Arts, Science, Technology, Engineering, and Mathematics (STEM) focus. This model allows students the necessary time to develop intellectually, socially, and artistically. Classes are small and our teachers promote a personalized learning environment that advances our core values: respect, responsibility, quality of self and work. Instruction includes:
Phonics-Based Reading Program
Self-Paced and Mastery-Based Instruction
Cooperative Learning
Enrichment Programs
Pre AP & Advanced Placement Courses in MiddleSchool and High School
Optional Suzuki Violin and Piano lessons
Double Math Periods
Robotics and Engineering
Graphic Design and Media
Dual High School and College Credit
Community Service and Internships Performing Arts classes: guitar, strings, band, dance, choir
Visual Arts
---
Da Vinci Recieves U.S. News & World Report Recognition
The Da Vinci School for Science and the Arts serves grades 5-12.This outstanding STEAM Academy(Emphasizing science, technology, engineering, arts and math) has been recognized by U.S. News & World Reportas one of the top high schools in the nation for the 2013-2014 School Year! Da Vinci students share their success on Telemundo News Broadcast! To view the video click HERE!
---
"My eight year-old daughter has been playing the violin for three years now thanks to the Suzuki Violin program that the school offers starting in Kinder. It is so rewarding to see my daughter advancing academically and musically! " – Melodya Salaices
---
Board of Directors
Mr. Leonard Lidiak, Retired President Emeritus, State National Bank
Mr. Carlos Kaplan, Businessman and Parent
Mr. Eric Braham, U.S. Government Postal Employee and Parent
Ms. Amy A. Nichols, Attorney, Kubinski & Nichols, P.C. and Parent
Mr. Stanley Esparza, Technical Support Coordinator, TelerX and Parent
Mr. Eric Summer, Senior Software Engineer, Exelis, Inc. and Parent
Ms. Iris Burnham, Founder & Superintendent Emeritus
---
---
Quick Links
---
Quick Reminders
Oct. 2: Early Release Da Vinci
Oct. 9: Report Cards Sent Home
---

You Should Know…
City Council Pledge of Allegiance to Kick Off the New School Year
Mayor Leeser picked our student council students to give the pledge of allegiance Tuesday August 25th during the weekly city council meeting.To view the full article and pictures click HERE.
---
FUN Leadership Conference
Fifteen student council members recently attended the 2nd Annual For Unity Now (FUN) Youth Leadership Conference, sponsored by the Ocotillo Institute for Social Justice, June 25th & 26th at the Dona Ana Community College in Las Cruces, New Mexico. To view the full article and pictures click HERE.
---
9th Annual Braden Aboud Memorial Run/Walk

Da Vinci student council participated at 9th Annual Braden Aboud Memorial Run/Walk Sunday May 17th. To view the full article and pictures click HERE.
---
Da Vinci Soccer Teams WIN BIG! Congratulations!
The Da Vinci middle and high school soccer teams recieved trophies during this school year's soccer season. To view the full Middle School Article click HERE and to view the full High School Article click HERE.
---
Da Vinci Student Council Proclamation
The Da Vinci Student Council recieved a proclamation on Tuesday April 21st, 2015 Click HERE for the full proclamation and pictures.
---
Da Vinci Scholarship Recipient
Pilar Gonzalez is a Senior at Da Vinci and she was awarded the Presidential Scholarship from the University of Texas at El Paso in the amount of 16,000 for her academic achievements at Da Vinci.
---

You Should Know…
Congratulations! Texas Honors Circle Award! For a third time, the Texas State Comptroller has recognized the Burnham Wood Charter School District with their prestigious Texas Honors Circle Award. This year the high performing Howard Burnham Elementary School has been selected as one of only 347 schools and 25 charters in Texas to be acclaimed for its high academic performance and fiscal conservatism. More info.
---

You Should Know…
Updated 4.2015
Book Drive Success
Click HERE to view the full article and pictures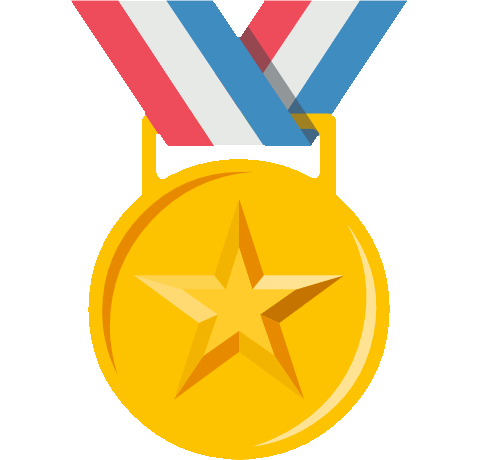 Congratulations! Vista Del Futuro Charter School has been selected by a 10 member state-wide committee for Region 10 as one the six schools in Texas to participate in a special project to create videos demonstrating the Use of Quality Data to Drive Instruction.
Updated 3.2015
Students celebrate 100 days of school by making signs and masks for the parade. Click HERE for more pictures.
---
School Locations
Howard Burnham
7310 Bishop Flores El Paso, TX 79912
Phone: (915) 584-9499 Fax: (915) 585-8814
Da Vinci
785 Southwestern Dr El Paso, Texas 79912
Phone: (915) 584-4024 Fax: (915) 581-9840
Vista del Futuro
1671 Bob Hope Dr. El Paso, TX 79936
Phone: (915) 855-8143 Fax: (915) 855-8179