You Should Know…
Vista Del Futuro named a National Blue Ribbon School!
U.S. Secretary of Education, John B. King, Jr., announced today that Vista del Futuro Charter School has been named a 2016 National Blue Ribbon School. Vista del Futuro Charter School is one among 279 public and 50 private schools receiving this honor.
Schools are nominated for the award by the state department of education, and then complete a comprehensive application about school practices. Schools may apply for status as Exemplary High Performing—among the top schools in a state—or Exemplary Achievement Gap Closing—schools making the fastest progress in the their state in closing achievement gaps among student subgroups.
Iris B. Burnham, Board President, Nydia Magdaleno Gonzalez, Superintendent, and Yvonne Whitman, Principal of Vista del Futuro represented the Vista del Futuro teachers, students, and parents at a two-day awards ceremony in Washington, D.C., to celebrate their hard-won achievements.
See the complete press release.
Mrs. Iris Burnham (Superintendent Emeritus), Aba Kumi (Director of the National Blue Ribbon Schools Program), and Ms. Yvonne Whitman (Principal Vista Del Futuro Charter School) accepting the National Blue Ribbon Award. Vista Del Futuro is one of 279 schools in the nation to receive this award. Only 2% of all national schools receive this award. It is the only school in El Paso this year that received this award. Click the image to enlarge.
---
Burnham Wood Summer Music & Art Academy
You will not want to miss this awesome music and art experience. Please consider joining us at the Da Vinci School for Science & the Arts for the five-day academy. This program is open to any student, including those who do not attend the Burnham Wood family of charter schools.
The academy is presented by the talented teachers of the Burnham Wood family of high-performing schools. The program is open to all students who have studied strings or want to learn to play the violin, viola, cello, bass, and guitar. Five- to ten-year olds can learn the violin, while eleven- to eighteen-year olds can learn the other string instruments. Beginners are welcome to start their musical adventure by signing up. Intermediate and advanced students will have an opportunity to improve their skills and grow their repertoire.
The academy will reinforce all students' musical skills by placing them in a high-quality learning environment that enriches and celebrates music. Opportunity to express their creativity through the visual arts will be an integral part of the academy experience. Read more about the Burnham Wood Summer Music & Art Academy
---
TEA searched for schools in the state of Texas that exemplify critical areas in academic performance, teacher quality, school climate, and leadership effectiveness. Vista del Futuro Elementary in El Paso's far east-side met all the criteria and more to become recognized as a state and federal reward school in the previous two years. Vista del Futuro Elementary belongs to Vista del Futuro Charter School District, both Vista del Futuro District and Burnham Wood Charter School District are part of the El Paso Education Initiative.
Burnham Wood Charter School District and Vista del Futuro Charter School District foster a student-centered approach to learning through hands-on teaching and thematic cross-curricular learning. Every teacher is given quality training before during and after the school year to help differentiate the learning environment for every child. If you would like to visit one of our schools to learn more about the quality of education in our Charter Schools, please feel free to contact the front offices for a tour.
See the press release on TEA's website.
---
Da Vinci Receives U.S. News & World Report Recognition
Da Vinci School for Science and the arts was voted by U.S. News & World Report as one of the best high schools in the nation for the 4th year in a row! The campus received a Silver medal for the 2013-2014 school year, Bronze for 2014-2015, Silver for 2015-2016, and a Gold award for 2016-2017. Read about it at U.S. News & World Report.
---
Vista Del Futuro Nominated for National Blue Ribbon Honors!
Only one school in El Paso made the finalist for the National Blue Ribbon Honors. Our very own Vista del Futuro, headed by one of the best principals in the city and state. Mrs. Whitman has been cultivating the Vista del Futuro campus for the past four years to encompass the mission and vision of our founder, Ms. Iris Burnham. Mrs. Whitman has embedded a cross-curricular approach, while adding differentiation, data-driven decision making, and character building as a part of every student's education. We want to thank Mrs. Whitman, the teachers, and the community for a wonderful job at Vista del Futuro. Read More at the Texas Education Agency website.
---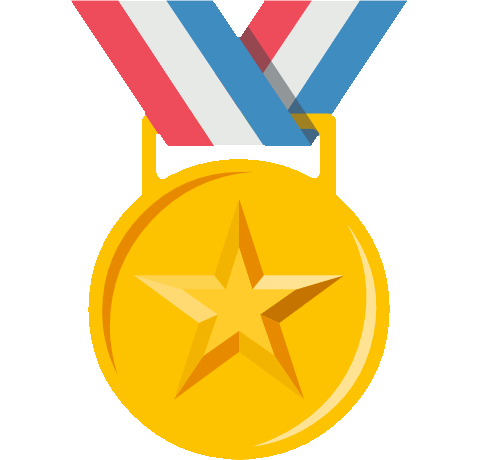 Congratulations! Two State Awards in One Week
Vista del Futuro Charter School, part of the El Paso Education Initiative, Inc. high performing charter schools, has received two prestigious recognitions this week from the Texas Education Agency.
Within a matter of days, TEA has announced that Vista del Futuro is one of seven schools across the state to participate in a best practices case study project. Vista del Futuro qualified to participate in the case study because it had been designated by TEA as a High Performing and High Progress Title I Reward School. The case study project – which will be carried out by representatives from TEA – will meet with members of each campus leadership team. In these meetings, field researchers will conduct interviews to learn more about a school's improvement practices and successes.
The second recognition, announced by Commissioner of Education, Mike Morath, is his nomination of Vista del Futuro to the U.S. Department of Education for national recognition as a 2016 Blue Ribbon School. The school qualified due to its exemplary high performance as measured by state assessments or nationally normed tests. The nominated schools must now complete a rigorous application process through the U.S. Department of Education. Announcements of the national award winners will be made in September 2016. Schools that receive the award are recognized at the Blue Ribbon Schools awards ceremony in Washington, D.C.
Vista del Futuro is the newest school to join the charter school family of three campus: Howard Burnham Elementary and Da Vinci School for Science and the Arts. Superintendent Iris Burnham exclaimed that "Now all three of our campuses have reached a high level of distinction for their dedication to teaching all children."
All three schools are free to students living in El Paso County and are accepted each March by a lottery.
---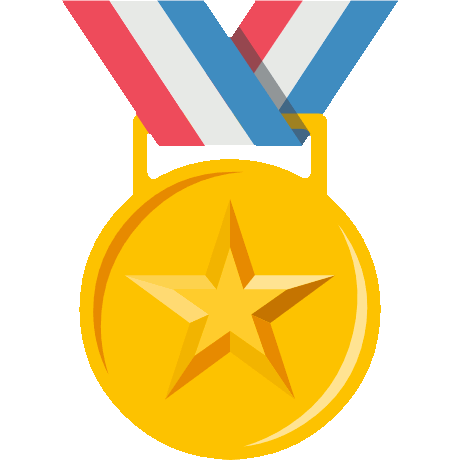 Congratulations Vista Del Futuro and Da Vinci School for Science and the Arts for being a TEA Rewards School!!
A high-performance reward school is identified as a Title I school with distinctions based on reading and math performance. Vista Del Futuro was recognized as one of two elementary schools in the Region 19 area to meet 6 out of 6 distinctions for 2014. Da Vinci was recognized as one out of five high schools in the Region 19 area to meet 6 out of 6 distinctions for 2014.
---
MISSION Our mission is to work in solid partnership with the family and community in order to prepare children to accept responsibility for their own learning. We offer students a framework that encourages lifelong learning through skills building, creativity, a sense of self-worth, and ethical values necessary to survive and grow in an ever-changing, diverse, global, society.
CURRICULUM We provide a rigorous, integrated curriculum with an Arts, Science, Technology, Engineering, and Mathematics (STEM) focus. This model allows students the necessary time to develop intellectually, socially, and artistically. Classes are small and our teachers promote a personalized learning environment that advances our core values: respect, responsibility, quality of self and work. Instruction includes:
Phonics-Based Reading Program
Self-Paced and Mastery-Based Instruction
Cooperative Learning
Enrichment Programs
Pre AP & Advanced Placement Courses in Middle School and High School
Optional Suzuki Violin and Piano lessons
Double Math Periods
Robotics and Engineering
Graphic Design and Media
Dual High School and College Credit
Community Service and Internships
Performing Arts classes: guitar, strings, band, dance, choir
Visual Arts
---
"My eight year-old daughter has been playing the violin for three years now thanks to the Suzuki Violin program that the school offers starting in Kinder. It is so rewarding to see my daughter advancing academically and musically!" -Melodya Salaices
---
Board of Directors
Mr. Carlos Kaplan, Businessman and Parent
Mr. Stanley Esparza, Technical Support Coordinator, TelerX and Parent
Mr. Eric Summer, Senior Software Engineer, Exelis, Inc. and Parent
Mr. Rogelio Chacon, Human Resources, Becton Dickinson and Parent
Mr. Ismael Velazquez
Ms. Iris Burnham, Founder & Superintendent Emeritus
Board of Directors Meeting Agenda:
School Board
page for more.
Quick Links
---

You Should Know...
Congratulations Lady Dragons!
Congratulations to the 8th grade girls volleyball team for taking Consolation at the Fort Hancock tournament that took place on September 16. These ladies worked well as a team and defeated two our of three schools. Way to go Lady Dragons!
---
DV students win in Le Grand Concours
It is my pleasure to announce that Da Vinci won Sweepstakes in French this school year. We attended the awards ceremony last Saturday where several of our students received their medals and trophies. Also, we had a Platinum Grand Prix Winner in the 2017 National French Contest, Luis Mora. Continue reading DV students win at Le Grand Concours
---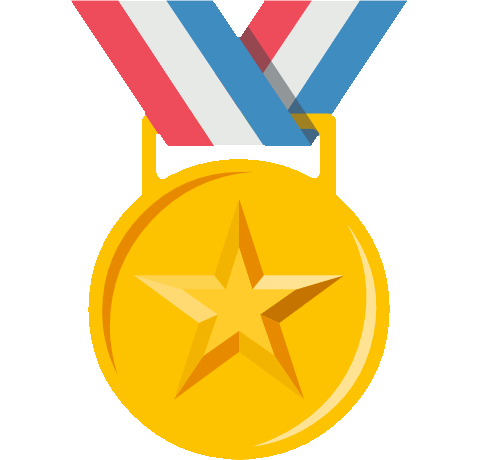 DV Makes the U.S. News & World Report Best High School List for 2017
For the fourth year in a row, Da Vinci makes the U.S. News & World Report best high school list! For the 2017 rankings, Da Vinci earned a gold medal for college readiness, graduation rate, and state test performance. For more information, see the information on the U.S. News & World Report information on Da Vinci School for Science and the Arts site or see the El Paso Times coverage of Da Vinci's placement on the U.S. News & World Report Best High School List of 2017.
---
Dragons receive a PTC Design Award
The Da Vinci FTC team did exceptionally well at the FTC Championship, which was held at UTEP's Memorial Gym on Saturday, Feb. 4, 2017. There were 17 teams competing which were mostly made up of High School students. Our fearless Dragons which consisted of mostly 7th and 8th graders did not let that deter them. Click HERE for the full story and image.
---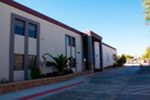 Teacher Websites Now Available
This year we are introducing class webpages to keep parents apprised of what is happening in each one of your student's classrooms. Some content that you will find on the class website include a welcome page, teacher information, class syllabus, class assignments, and contact information. Links to the teacher websites are available in the Da Vinci staff directory. Click the teacher's name to open their website.
Elementary teacher websites are still under construction. A separate announcement will be made when the elementary websites are available.
---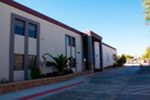 Congratulations DV Middle School UIL Team!
The Da Vinci Middle School UIL team took second place overall at the UIL competition in Van Horn. Click HERE to view the list of students who placed in individual events.
---
DV Choir performs at Holiday Lights on the Lake
The El Paso Youth Symphony Electric Rock Orchestra and Da Vinci choir, orchestra, and guitar students performed December 10th at Ascarate Lake. Click HERE to view photos from the event at the El Paso Times site. If you missed this performance, students will perform at San Jacinto Plaza on February 18th at 6 P.M.
---

You Should Know...
Howard Burnham Elementary Student is a Hero!
One 4th grade student's quick thinking and calm reaction resulted in her father receiving the emergency care he needed. Mireyda Samper, a student in 4A, immediately knew that her father was having a seizure this week. "I recognized that it was a seizure because I saw my dad have one before," she stated when recalling what happened. Continue reading Howard Burnham Elementary Student is a Hero!
---
5th grade student at Burnham Elementary Charter School is a published author
Manuel H. Gonzalez, a 5th grader at Burnham Elementary Charter School in El Paso, Texas, is the author of The Raccoon and The Angel, a children's book that celebrates diversity by explaining how each animal's differences are what makes them unique. His book is available for sale in all major book stores as well as online. Continue reading 5th grade student at Burnham Elementary Charter School is a published author
---
Congratulations to our Science Fair Winners!
Howard Burnham Elementary students demonstrated their knowledge of the scientific method at the science fair. The list of science fair winners is available.
---
Meet Our New Principal
Mr. Gallardo was born in Los Angeles, California but soon after moved to the El Paso, Texas area. Mr. Gallardo began his career in education in the Fort Hancock ISD in 2002. He continued his career as a Special Education Teacher in both the Socorro and the El Paso ISDs. Throughout his career, Mr. Gallardo has served as a Resource Teacher, an Inclusion Teacher, a Behavior Improvement Classroom teacher and more recently as a Special Education Instructional Coach in the El Paso ISD. He has also served in various committees developing curriculum and instruction programs at all of the districts he has worked for. Continue reading about Mr. Gallardo
---

You Should Know...
Meet the Teacher!
Parents and students are invited to the Parent Orientation Day on Saturday, August 19, 2017. The schedule for Parent Orientation Day will let you know when to arrive based on your child's grade.
---
December Event Schedule
The schedule of events at Vista del Futuro is now available online, including the schedule for early dismissal on December 9, the violin concerts on December 14th and 15th, International Day on December 19th and 20th, and the choir concert on December 20th. Click HERE to view it.
---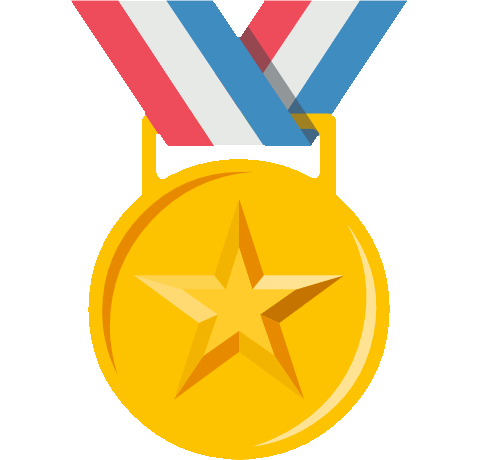 Congratulations! Vista Del Futuro Charter School has earned recognition as a 2014-2015 Federal and TEA Reward School! Using data obtained from the 2013 Accountability Reports, the agency has generated a list of high-progress and high-performing schools based on statewide reading and mathematics assessments and graduation rates.

---
Howard Burnham
7310 Bishop Flores Dr.
El Paso, TX 79912
Phone: (915) 584-9499
Fax: (915) 585-8814
Da Vinci
785 Southwestern Dr.
El Paso, TX 79912
Phone: (915) 584-4024
Fax: (915) 581-9840
Vista del Futuro
1671 Bob Hope Dr.
El Paso, TX 79936
Phone: (915) 855-8143
Fax: (915) 855-8179